Address: Tagore Garden, Najafgarh Road, Subhash Nagar Metro Station, New Delhi, Delhi 110018
Phone: 011 4090 3000
SHOPPING HOURS
All Stores
Monday – Friday 11:00 – 21:00
Saturday – Sunday 11:00 – 21:30
Food and Beverages
Monday – Friday 11:00 – 23:00
Saturday – Sunday 11:00 – 00:00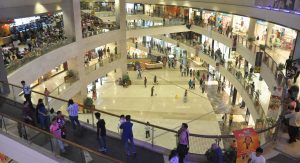 Shopping never goes out of fashion. At Pacific it is a shopping, entertainment and leisure extravaganza 365 days a year! With over 130 international and national brands to choose from, Pacific is the new landmark of India's shopping capital. The most stylish shopping, entertainment and leisure experience in Delhi.
A shopping center that is not only centrally located in Tagore Garden, but is also well-connected both by public and private transport. Easy accessibility, an exciting variety of stores and services, great convenience, a stunning ambience – and all this under one roof.
mission at Pacific is to work towards creating extraordinary retail spaces which has something for everyone. We develop premium retail assets that promise superior performance to our stakeholders. We cultivate a rewarding and empowering work environment, where we strive for excellence, encourage innovation and demonstrate teamwork.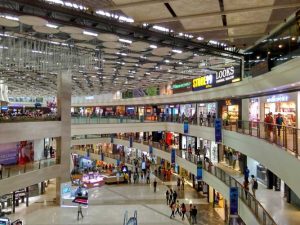 PVR Cinemas Theatre
PVR Cinemas is one the largest chains of Multiplexes. PVR Cinemas has taken the movie going experience to an entirely new level. It perhaps epitomizes the evolving face of movies and entertainment as a whole.
Having hosted the largest number of premieres by far with theme based extravaganza, has undoubtedly been the talk of the town.
PVR Cinemas theatres have started a revolution of sorts, offering recliner seats, massage chairs, any time tickets machines, luxurious and expensive interiors and the best of customer service, thus setting a benchmark that cinema theatres in Mumbai and across India, look up to.
PVR Cinemas today is synonymous with the most efficient & friendly technology infrastructure. Technology that translates into footfalls and business.
GAMING AT PACIFIC
Bluo brings to you Delhi's finest 8 lane bowling alley along with diversified gaming equipments like Redemptions, Video, Amusements, Soft pay and Kids rides.
Located on the second level is the heart of Pacific's entertainment zone. An ideal hangout area, it comprises no less than 40 arcade games, air hockey, pool table and a golf simulator, not to mention a bowling alley with 8 state of the art bowling lanes.
And, to further upsize your excitement, you can even create your own private VIP bowling zone for special occasions.
FOOD AT PACIFIC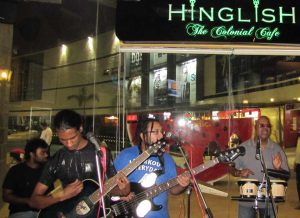 Pacific has the most extensive food and beverage offerings. "Salt" Pacific's very own Food Court has a wide variety of national and international cuisine to choose from.
All food and beverages at Salt can be purchased using the "Salt" cards available at the food court on second floor.