Bengaluru, March 30th 2017: LG Electronics India displayed its Super Ultra High Definition TV Displays at the Kempegowda International Airport Bengaluru to enhance the experience of travellers.
Mr. Kim Ki Wan, Managing Director, LG Electronics India said, "At LG Electronics India we are committed to enhance consumer experience across touch points. Our core objective is to create an experiential zone where people can see & witness latest technology from the house of LG. Talking about latest technologies, Mr. Kim said, " We have an exciting range of products in flat panels; LG OLED technology is strictly conceptualized to achieve super high definition picture quality supported by perfect brilliant lights and deepest darks for infinite contrast and rich color.  Our 2017 SUPER UHD TV lineup with LG's proprietary Nano Cell technology is a breakthrough in display technology that advances the LCD TV viewing experience to a level unlike any other. Nano Cell is another example of how LG is innovating and pushing the boundaries of display technology to meet the evolving needs of our customers. We will be launching path breaking range of OLED & Super UHD televisions in India soon."
Mr. Hari Marar, President Airport Operations, BIAL said, "With the customer at the center of all that we do we recognize that technology plays a significant role in improving the passenger experience. Every initiative at our airport is aimed at enhancing their journey with us and we are therefore very excited to partner with LGElectronics India. This partnership will see LGElectronics bring cutting-edge technology to our travellers with their new high end TV. Our customers are certain to be engaged and thoroughly enjoy this innovative display infrastructure."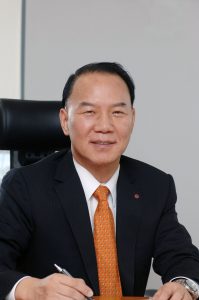 LG Flagship TV Technologies
LG OLED
LG's OLED TVs have access to more than a billion color options enabling it to display the finest details of color and gradation, thus delivering exceptional picture quality. Driven by core technology of self emitting pixels, the OLED TV boasts of Infinite contrast generated from perfect blacks a feat previous unachieved by LCD TVs.
The E6 series features LG's premium technologies which are an amalgamation of OLED display, 4K resolution and OLED HDR 4K (High Dynamic Range) powered by latest Dolby Vision technology. With its frame by frame image processing, Dolby Vision HDR enabled TV applies different standards of color and contrast to each frame and hence it is able to deliver better images compared to generic HDR TV wherein images are adjusted in one go. Interestingly, what separates LG's E6 Smart OLED TVs from other brands is the latest Dolby vision technology which supports both generic HDR standard content as well as Dolby Vision content to deliver a stunning high dynamic range picture. It is available in 2 sizes
65 (164cm) & 55 (138cm).
The OLED E6 series has been designed with a bold approach as its unique blade slim design gives it an ultra slim profile using an ultra-thin 2.57mm OLED panel with a translucent glass back and forward-facing sound bar speaker system. These TVs are strictly conceptualized to achieve super high definition picture quality supported by perfect brilliant lights and deepest darks for infinite contrast and rich color.
LG Super UHD TV
The third generation LG SUPER UHD TV lineup featuring Nano Cell technology will render the most realistic images possible, creating highly nuanced, accurate colors while enabling wider viewing angles. All of LG's SUPER UHD TV models offer Active HDR with Dolby Vision allowing for multiple HDR formats, granting users access to the full spectrum of high-quality HDR content. And with the latest version of LG's intuitive webOS smart TV platform, powerful audio capabilities coupled with the thin, aesthetically pleasing design of every LG SUPER UHD TV model, customers will have no trouble finding the perfect TV model to fit their needs and expectations.
About LG Electronics India Pvt ltd
LG Electronics India Pvt. Ltd., a wholly owned subsidiary of LG Electronics, South Korea was established in January 1997 in India. It is one of the most formidable brands in consumer electronics, home appliances, IT hardware and mobile communications space. In India for a decade, LG has earned a premium brand positioning and is the acknowledged trendsetter for the industry. LGEIL's manufacturing unit at Greater Noida is one of the most eco-friendly units among all LG manufacturing plants in the world. The second Greenfield facility is located at Ranjangaon; Pune has the capacity to manufacture LED TV's, air conditioners, washing machines, refrigerators, and monitors.