25th April, 2017, New Delhi
PHD Chambers of Commerce and Industry hosted a musical evening with Singer Sairam Iyer. The only singer with dual voice singing ability. His skill of switching from male voice to female voice and vice-versa has earned him many accolades. The Singer enthralled the audience with his performance on 25th April, 2017at Kamani Auditorium, New Delhi.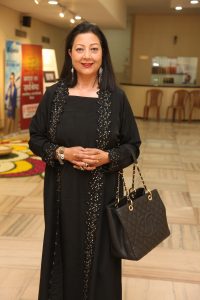 The inaugural evening began with lightening ceremon by Mukesh Gupta, Gopal Jiwarajka , President -PHD Chambers of Commerce and Industry and Sulochna Mansi, Chairperson Mansi NGO.
Large number of music lovers enjoyed the musical program. Spotted at the event were Neelam Pratap Rudy, Amita Chauhan- Chairperson of Amity University, Dr. Rekha Mehra- Kathak Exponent & Choreographer, Aashmeen Munjaal-Makeup Artist, Mukesh Gupta, Gopal Jiwarajka President of PHD chambers of Commerce and Industry to name a few.
On this occasion, Sh. Rakesh Gupta Chairman Tourism Committee PHD Chamber and Smt. Sulochana Mansi Chairperson Mansi NGO said," In addition to strengthen the cultural and social fabric, this event promotes Prime Minister's key project -'Beti Bachao-Beti Padhao-Beti Khilao' by donating part of the events proceeds towards the cause".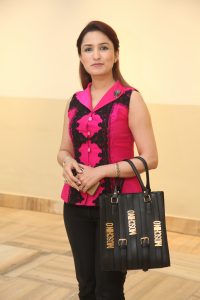 About Singer Sairam Iyer
Sairam Iyer is a solo singer of international repute who sings in dual voices of male and female. His incredible skill of effortlessly switching between male and female voices has received accolades from musical heavyweights like Naushad, Laxmikant Pyarelal and Kalyanji Anandji. Anil Biswas referred to him as the 'Eight Wonder of the World'. A prolific performer and a musical wizard, Sairam has graced more than 1500 stage shows the world over, majorly in India, the US, South America, Canada, West Asia, West Indies and Far East. Sairam has the honour of having pop diva Madonna in the audience at his show in Los Angeles in `1998, where he sang in the presence of Bollywood stars like Shakrukh Khan, Akshay Kumar, Juhi Chawla and Kajol.