A swell-heeled living room symbolizes its owner personality, giving everyone an insight into their interests and passions through their taste of décor. Monika Kamal, well renowned Interior Designer and Founder of Siddharth by MKC, luxury brand into furnishings shares a few tips on how to perk up your living room.
Curtains to the rescue
Things like curtains and carpets are highly noticeable and influential. Curtains are not just for privacy and cooling; they enliven your living room, set the ambiance and convey the story behind your home.
Curtains alone can make the décor styling or fusion. Paints, wallpapers and paneling don't match the finishing touch and elegance brought on by curtains.
Few things to keep in mind while selecting curtains for your house or office are to consider the variations, the method of curtain hanging, the draping and pleating styles, the plethora of fabrics, the detailing, etc. Don't settle for ordinary curtains, put in the extra effort, seek help from designers and add some more life to your living rooms.
Rags to Rugs
Rugs and carpets are very impactful when it comes to tying your floor space together. Ditch the centuries old Wall-to-wall carpet style and go for the trending area floor coverings.
Pair the color of your carpet and curtains and use the two together in a secondary color as a foolproof way to unite and stimulate your living room.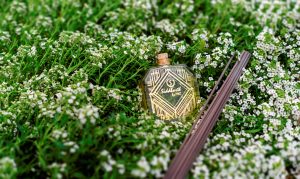 Scented surrounding
Adding a home fragrance to your living room adds a whole new sensory dimension. Home fragrances are a lot more than a simple finishing touch, they add an invisible layer of ambiance that connects and transforms the composition. Whether a subtle fresh scent or a deep floral, the scent you choose is a reflection of you and the ambiance you're creating. Move beyond common scents like lemongrass, sandalwood and rose and look for extraordinary fragrances. Find them at Siddharth by MKC.
Elegant Additions
A handmade quilt, nubby woven cozy throw or a colorful blanket add an astonishing look when draped over the back or arm of a neutral sofa or chair. Match the color of your home accessories with other pieces in the room to create a living masterpiece!
Use indoor plants and bring in Mother Nature. They are both impactful and calming. Buy from the huge variety available in the market or Garden yourself.
Buy art that speaks to you. Paintings, sculptures or handicrafts can perk up your living room and speak on your behalf and help create a well connected theme.
Cushions are your friends to strategically add Colors, Patterns and Motifs. If you have a small chair, such as a desk chair or side chair, consider reupholstering the seat cushion in a bright color or print using a different fabric. Adding a new vogue color on even a small area can bring life to a dreary corner and everything together can perk up your living room!