Phenak(फेंनक)-Is a Sanskrit word which means "soap". Phenak is in to handmade soaps, body scrubs, bath bombs, bath salts, with natural coldpressed oils.
Soap was probably the first beauty item you were ever introduced to. But what defines the soap of the new millennium? Considering its humble beginnings in the Roman bathhouses of 312 B.C. — when soap was made out of goat's tallow, wood ashes and salt — we've come a long way. Now we've got bars that massage, exfoliate, soothe, moisturize and make you smell heavenly (aka, nothing like wood ashes).
First thing's first — when choosing the best soap for you, make sure that the product is suited to your skin type (dry, oily, sensitive, etc.). Then, consult this list to see which reader-approved cleansers blow all other soaps out of the (sudsy) water.
What image pops into your head when you hear the word "bar soap"? I instantly think of those plain, paper-wrapped soaps in hotel bathrooms. You know, the ones that always end up melting into the shower or sink after one use?
The soaps I got are are very nice, last long, have mild yet sensitive fragrance, and are super delicate. I am happy to have natural product at home.
Absolutely amazing products! And the best part is chemical free products for great feel and texture of skin.
Bar are made rock hard but gives a lotion like soft lather. It feels fresh and ready to start the day.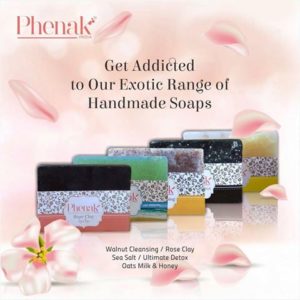 What I like about this product….
1. Nice fragrance.
2. Moisturizes well.
3. A little goes a long.
4. Suitable for all skin types.
5. Very budget friendly.
6. Non-greasy in nature