While we are busy thinking that red and golden make the best pair, emerald green stole the show by matching with silver. Be it a stunning designer necklace or a pair of fashion earrings, the combination has already made its space in every woman's heart and jewellery collection.
Unless you've been a loner in a dense forest and a nature lover, you would know that green has had quite a year when it comes to fashion. From being declared Pantone's colour of the year to hobnobbing with celebrities, it's led a busy and fashionable life.
From Bollywood dimple girl Deepika Padukone to Hollywood deep eyed heartthrob Mila Kunis, emerald is the tricky colour which doesn't only pull-off but also make an impact when done right!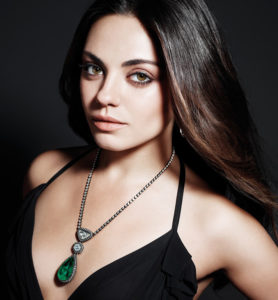 So, if you are a big fan of these celebrities who are totally rocking the year with emerald and silver combination, you must take inspirations and check out the wide array of all the amazing styles and designs available at IndiaRush in affordable prices. Buy jewellery online
and rock wherever you go just like these divas.
From emerald earrings to necklaces are the beautiful types of jewelry accessories. They are the form of exquisite beauty which can bring smile on every woman's face and never fails to amuse them. And there is also one more thing about emerald; it is the birthstone for people who are born in the month of May. Not only is this gem beautiful, many people see it as a lucky gem because it features a vivacious green color.
Try the gem of the look with emerald and silver because when it right, the combination has the ability to transition seamlessly from ornate Indian wear to delightful cocktail gowns and from striking designs of necklaces to the salient pair of fashion earrings, these celebrities paint the palette green to exemplify.
Be it your own wedding reception or a romantic date with that hot colleague in office, if you want your look to be on the point, you should surely go for emerald jewellery accessories to have an extra twist. You can even combine it with diamonds.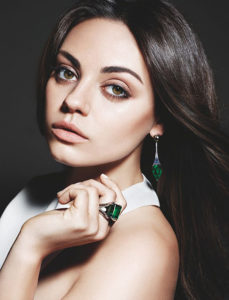 They are the perfect winning combination when it comes to sparkle and color. When it comes to the designs, sizes, and cut, the possibilities are simply endless.
Given that there are tons of possibilities for the design, a person planning to purchase an emerald and silver jewellery should be aware of the many options in the market. You can even check out the latest trends in order to look like a pro diva. You will need to have familiarity with things like the different earring styles, gems, shapes, settings, type, and metal.
Buy jewellery online in case you are not finding the perfect style. Though Indian woman and jewellery has an unbreakable bond and you can get this by the plethora of jewellery shops available in every street in every city.
Sterling silver has an ideal flexibility to form simple and intricate designs and matching that with the gem of gems emerald, you surely can get the best look and do wonders with it!