Plus Size Model – Naaz Joshi
When we think of models we always think of petite skinny size zero female models. Everything and anything looks good on them. But are we all size zero. The time is changing so should our thoughts be. We all are not size zero. So are we any less. This was portrayed beautifully by 36 years' old Trans models and reigning Ms World diversity 2017-2018.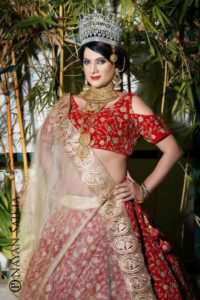 She was born to a deeply conservative Hindu Muslim community. Saying that she never had a good childhood, she was bullied at school and called many names and suffered sexual abuse by her school teachers and relatives.
Early on, she was considered an embarrassment to her family and was sent by her to a distant relative in Mumbai where she completed her secondary education through open schooling.
However, she hardly went to school as she was working odd jobs at restaurants, selling items in local trains and working in beauty saloon.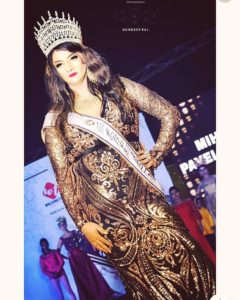 Recently organized north east fashion week end witnessed a plus size model who won hearts of audience with her smile and poise. She was the perfect role model for all plus size women across the globe. She walked gracefully for designers like payal oshan, abhijeet das, pallabi baishya, pallavi talukdar and diplu hazarika. She has set an example that even plus size is beautiful.
Naaz Joshi shares with society how she fought the battle of being a transgender prostitute and becoming a leading name in the fashion industry.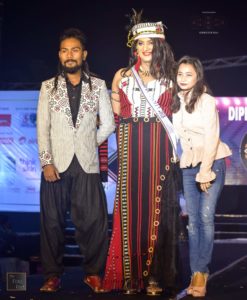 Today is a Naaz Joshi Pageant Director and Reigning Ms World Diversity 2018. She has done 6 pageants under her label MIHM.
MRS INDIA HOME MAKERS 2016
MRS INDIA HOME MAKERS 2017
MRS SOUTH ASIA INDIA 2017
MRS INDIA HOME MAKERS MAHARASHTRA 2018
MISS INDIA QUEEN OF QUEENS 2017
MRS INDIA HOME MAKERS 2018
She has sent more than 20 delegates internationally to various international pageants for example
Ms. united nations 2017
Mrs. Universe 2017
Mrs. Earth 2017
Mrs. Universal 2017
Miss Cosmo world 2017
Miss Queen of the globe international 2017
Ms. World 2017
Mrs. republic international 2017
Her agency MIHM has produced five international winners so far,
Ms united nations 2017, Mrs. Amisha chaudhary
Ms World 2nd runners up 2017, Mrs. Reshita baruah
Miss Queen of the globe first runners up 2017 Miss Geetanjili
Miss teen queen of the glove first runners up 2017 Miss Shivangi Roy
Mrs. South East Asia republic international 2017 Mrs Rachita singh
She is not just a pageant director, she is herself a beauty queen, she has following international titles with her.
She is reigning Ms. World diversity 2017-2018
Ms. Queen of the globe international 2017
Ms. Republic international beauty ambassador
Ms. Elite global earth life time queen
Ms. united nations ambassador.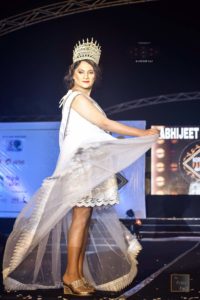 Today transgenders are news anchors, mayors, school principals, court judges, models and beauty queens.
Having emerged as an inspirational woman the society can look up to, Naaz has her future plans in place. She is indeed a great inspiration for all of us. After reading her stories she has even become the ideal of many people by the way she was determined for her goals and made them come true despite all the barriers.